CS & Partnersis an interprofessional law firm designed to achieve our Client's business objectives, carry out their projects, defend and promote their ideas.
The Firm is based on a modern and versatile consulting concept, which allows us to build together with the Client the strategy that best suits their professional and business needs.
CS & Partners was born in the digital era and makes innovation its distinctive feature.
CS & Partners is a network of independent professionals based on an innovative "of counseling" system that guarantees a multidisciplinary approach and tailor-made solutions.
Thanks to the availability of over 200 offices in Italy and around the world, the Firm is able to ensure proximity to clients and Partners on an international scale.
Our strength is our Network. We carefully select our Partners to offer excellence in every sector.
THE SOLUTIONS WE OFFER OUR CLIENTS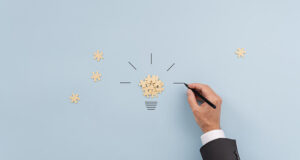 The idea
The original idea was created by the founder Claudio Scaramella and from there he CS & Partners concept was born.
Creation of the foundations
The Firm, based in Brazil, manages the first business internationalization.
Transfer to Rome
The headquarters move to Rome in Piazza del Popolo.
Expansion
CS & Partners expands its network on an international scale.
DO YOU NEED A CUSTOMIZED SOLUTION?
Speak to one of our specialists now
"Attorney Claudio Scaramella is a qualified and brilliant lawyer; he has a special skill to realize his clients' needs in order to provide the most appropriate advice. Highly recommended"
"CS & Partners è una garanzia in termini di competenza, professionalità, disponibilità ed efficienza."
"Competência e comprometimento com a minha empresa há mais de oito anos."
"CS & Partners garantisce alla mia azienda un eccellente supporto legale"
Frequently asked questions