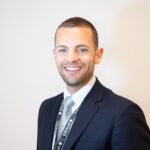 Avv. Claudio Scaramella
Lawyer & Founder
Avv. Daniele Poltronieri Notaio
Public Notary
CS & Partners considers knowledge an added value, as well as a social value.
The Study Center is an indispensable tool for staying informed on the new technological, legal, economic and financial frontiers.
Using the contribution of a permanent working group in charge of study and research, the CS & Partners Study Center is at the service of customers with in-depth articles, newsletters, webinars.
To stay updated on the activities of the Study Center, leave your email below: